1. Set up an account in Amazon Web
2. log in to AWS Console using your credentials and select Services from the top
2. Login to AWS Console using your credentials and select Services from the top Popular Course in this category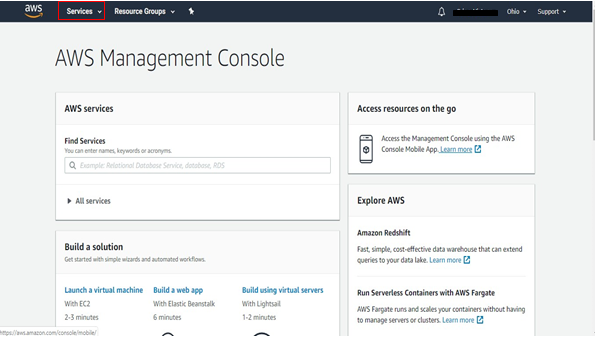 3. Select EC2 from the Services.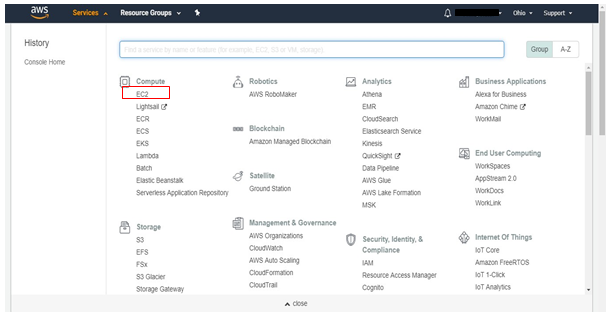 4. From the Dashboard, click on Launch Instance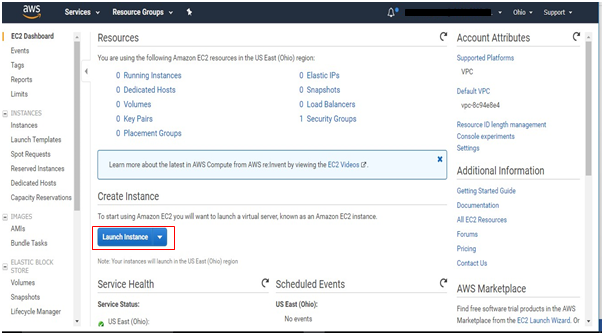 5. Choose an AMI
Amazon Machine Image, known as AMI, acts as an instance's template. From the list of AMIs available on the page, Choose Amazon Linux AMI.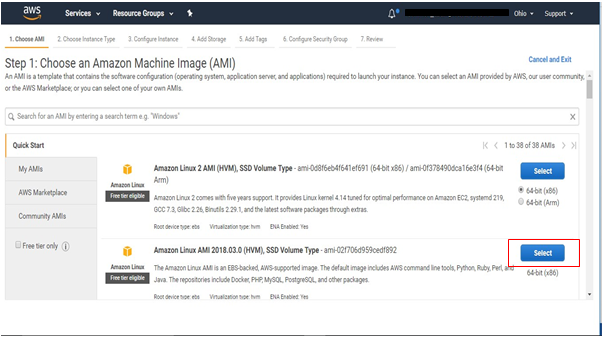 6. In the Choose an Instance page,
Select the Instance which is available for free.
Here, you can choose the t2.micro instance and Select Review and Launch.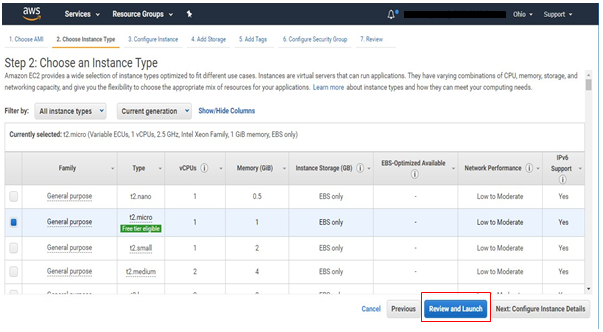 7. Click on Launch in the Review Instance Launch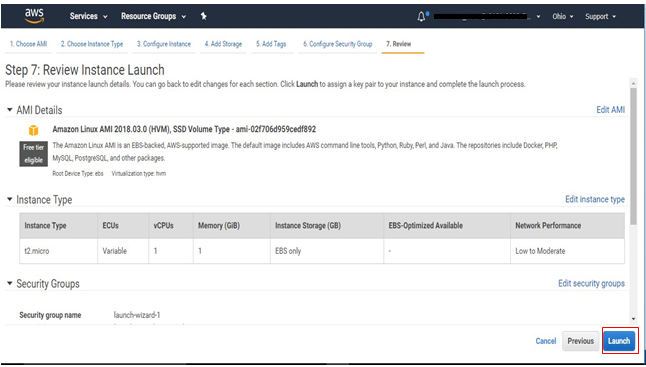 8. Select create a new key pair from the Drop Down box. Provide a new name for the key and Select Download Key. Make sure the key is downloaded and Save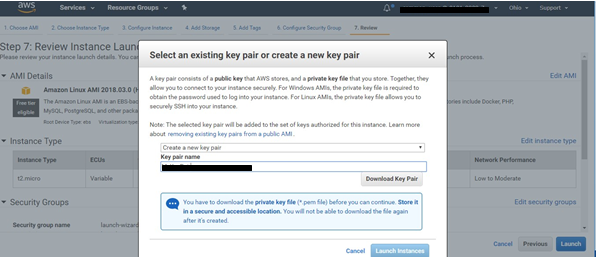 9. A page which is confirming your instance is launching will be shown. Select View Instances to close the page and return to Console.
How to Access AWS EC2?
EC2 can be accessed by connecting the instance created above. To connect the instance, perform the following steps.
1. Select the created instance and click on connect.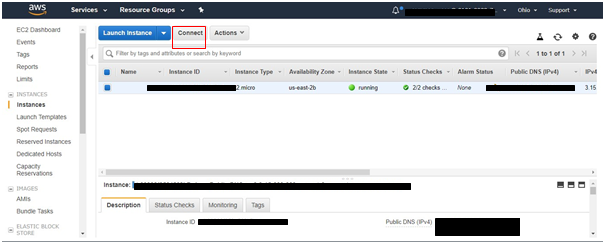 2. A dialogue box showing 3 options will appear. Select A Java SSH Client directly from my browser. Make sure Java is installed on your machine.

3. Choose the path where you saved the
4. Select Launch SSH Client.
5. If you want to terminate the instance, Select Terminate from the